Galerie Camera Obscura, Paris (France)
Le monde nu [The Naked World]
solo show
Echoing
Sillons et Passeuses
, Jane Norbury's sculptures
from May 19 to June 26, 2021
Gouaches on paper and oil paintings made in situ, mainly in Switzerland, between 2018 and 2020. Some works made in China, Italy and Japan.
—

Galerie Kyeper, Chichilianne (France)
Selon le ciel [According to the Sky]
solo show
from July 11 to September 15, 2019
Paintings made in situ in decembre 2018, in Wudang and Lu mountains, China, as well as in mars 2019 on the Vercors high plateau, France – at whose foot the gallery lies.
—
Galerie LigneTreize, Geneva (Switzerland)
Derrière la brume [Behind the Mist]

solo show
from January 12 to February 15, 2019
Works focusing on atmospheric veils and depth of night. All of them were made in situ in the Alps, the major part in 2018 and 2017.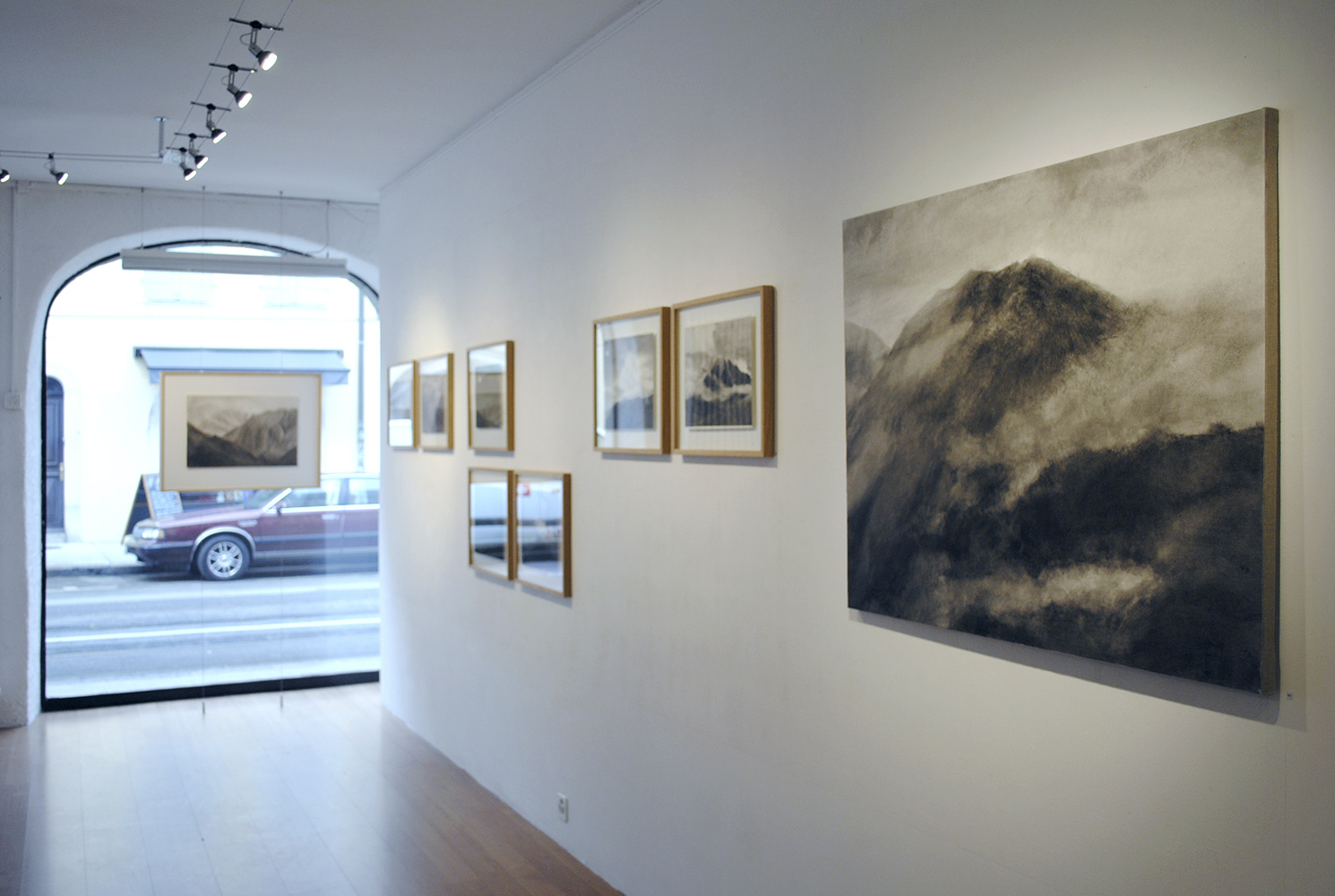 —
Galerie Mirabilia, Lagorce (France)
Autour d'Alexandre Hollan : Le Lointain et le proche
[Around Alexandre Hollan - The Distant and the Close]

group exhibition
from July 8 to August 26, 2018
artists: Alexandre Hollan, Sophie Melon, Jean-Baptiste Née
—

Galerie LigneTreize, Geneva (Switzerland)
Nuage [Cloud]


group show
from October 4 to 28, 2017


artists: Baptiste, Myriam Boccara, Julie Brand, François Burland, Florence Doléac, Pascale Favre, Esthet Fayant, Laure Gonthier, Sylvain Granon, Marie-Laure Griffe, Thierry Lahontâa, Xavier Lecoultre, Martial Leiter, Albert Lemant, Pascal Lombard, Kurt Mair, Marcel Miracle, Jean-Baptiste Née, Barbara Puthomme, Loic Raguénès, Aurélie Salavert, Olivier Saudan, Georges Schwizgebel



—

Galerie Espace Liberté, Crest (France)
Le Grand Atelier [The Great Studio]


group show
from August 4 to September 11, 2016


artists: Vincent Bebert, Jean-Baptiste Née, Agnès Prévost, Felix Studinka
commissariat: Alain Madeleine-Perdrillat