Comment vivre sur la planète terre [How to Live on the Planet Earth]
Published by Éditions Érès, Po&Psy, 2023, 15 x 11 cm, 82 p.

A selection of 40 poems by Japanese writer Nanao Sakaki.
Gouaches on paper by Jean-Baptiste Née.
French translation by Danièle Faugeras.
—

Le monde nu [The Naked World]
Published by Éditions Hartpon, 2021, 24 x 30 cm, 136 p.

Monograph showing 49 gouaches et 6 watercolours on paper.
Foreword by Philippe Bettinelli ; photographs on location by Tristan Deboise ; personnal text.
English translation by Laurie Hurwitz and Didier Legaré-Gravel in a separate booklet, same format.
19 copies signed and numbered with an original gouache from the Monde nu (I à XIX) serie.

—

Autour d'Alexandre Hollan [Around Alexandre Hollan]

GAC / L'Arbre vagabond / La Fabrique du Pont d'Aleyrac / Galerie Mirabilia, 2018, 20,5 x 21 cm, 72p.
Catalogue of four exhibitions in Ardèche and Haute-Loire (France), of artists surrounding painter Alexandre Hollan.
Foreword and texts by Alain Madeleine-Perdrillat and the artists
Artists: Alexandre Hollan ; Vincent Bebert ; Olivier Giroud ; Jean-Luc Meyssonnier ; Sophie Melon ; Jean-Baptiste Née.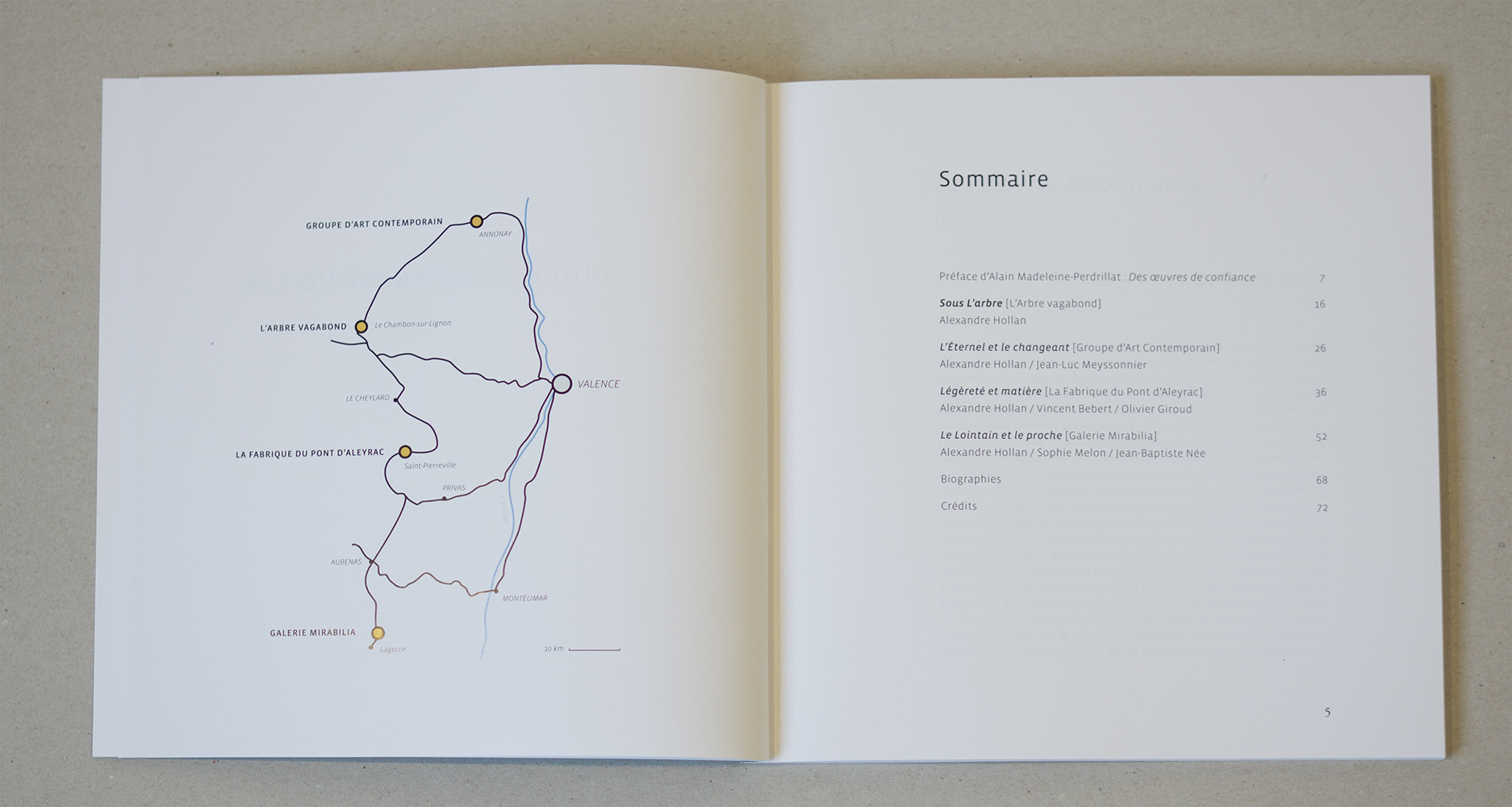 —

Le Grand Atelier [The Great Studio]
Published by Éditions des Cendres, 2016, 27 x 22 cm, 48 p.

Catalogue of an exhibition gathering four contemporary painters concerned by site-specific matters.
Foreword by Alexandre Hollan ; texts by Philippe Bettinelli and Alain Madeleine-Perdrillat ; notes by the artists.
Presentation at Tschann bookstore, Paris, November 2016.